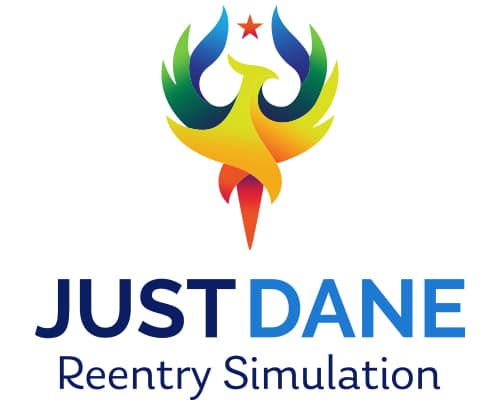 JUSTDANE's Reentry Simulation
It is nearly impossible to understand what it means to walk in someone else's shoes.  With JustDane, we create an opportunity to do just that.
JustDane's Reentry Simulation gives participants an "up close" view of what it's like to come home from prison. Participants experience realistic scenarios and lifelike struggles that released prisoners are likely to encounter.
The workshop involves the following:
First step is an introduction to the principles of Restorative Justice that explains the basic needs of returning prisoners.
Each participant receives a mock profile of a former prisoner that describes their life. The participant then takes on the role of that character during a brief role-play. As part of the role-play, they must complete fundamental life tasks, such as finding housing and a job, or simply cashing a check.
Through storytelling, the simulation opens into a glimpse of the overwhelming frustration that a newly released prisoner may feel.
Immediately after the role-play, a facilitated debriefing by the simulation director allows participants to share their immediate reactions.
The simulation concludes with a panel of formerly incarcerated people who each share their own re-entry journey and then answer questions from participants.
For more information and to schedule a Simulation workshop for your team, please contact Lara Miller at lara@justdane.org.