Hello from Just Bakery!  Spring is coming and with that we have a LOT of new, special Bakery items for you to enjoy.  With Easter right around the corner it would be the perfect day for you and your family to enjoy not only some amazingly delicious cookies but you can also spend time with your family decorating them with our Spring Cookie Decorating Kit  
We are offering two kits for April- Spring and Easter! Fun for the whole family with spring colored frosting, sprinkles, and dozen cookies to beautify! 
This will be more than just some cookies to eat, this will be a memory that you will always have, decorating cookies with the people you love.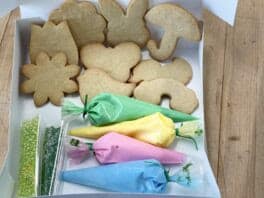 Back by popular demand we will be offering our Cheesecake Sampler for Mother's Day, which is RIGHT around the corner, May 8. Mini cheesecakes including our strawberry, oreo, turtle, and a plain with chocolate chip cookie crust.  It ALL looks SO good!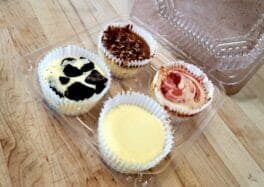 We are excited for our next class, the information session is coming up very soon on Tuesday April 12th at noon.  Which will be for anyone who is interested to come and see exactly what our program is about and see if this is something that you would be interested in.  The info session will be for our class that will be starting on May 2nd.  
We are developing a lot of new curriculum, such as we will be adding an accounting course very soon.  There are a LOT of exciting things that are happening and will continue to happen and we would LOVE to have you be a part of it!