This week is bittersweet as we wish JB 45 the best on their life journeys. It was so great to work with these ladies and we are so excited to see where they end up! As part of the program, there is a final kitchen presentation. The students pick a recipe and then modify it, convert it to a commercial batch, and then bake it! Amy and M did theirs yesterday.
Amy has been passionately working to try to create a tasty gluten free bread using her own mix, and she did it! The flavor and texture were very promising and we may look to adapting it into our repertoire.
M's was a real treat. She made chocolate whoopie pies with an orange cream filling. They definitely held their shape from the scoop, but they were delicious! The cake was perfectly cooked and the orange in the cream just brought the flavor up even more.
Nikki and Sarah will be hanging out a little bit longer as life decided to act up and delay their graduation so keep an eye out for them!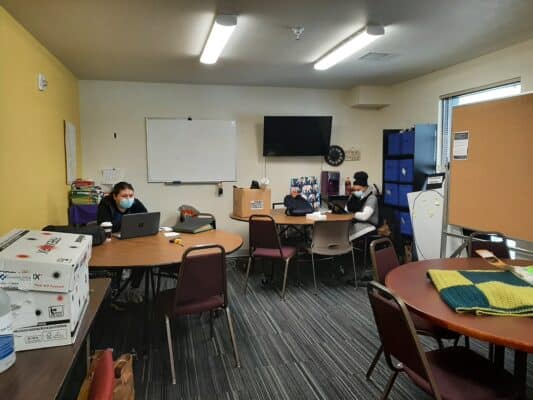 JB 46 is excited to be wrapping up Month 1 which means next week they get to go into the kitchen!! They have been troopers through the heavy workload of the first month and now get to stretch that out a little! They are warming up for their ServSafe test next week-sounds like they know their stuff!!
Mindful Monday this week focused on study skills and learning styles. It is important to understand what works for you since the same things don't always work for everyone! Some of us like to rewrite our notes, others like flashcards, some people can just read stuff and remember it (whaaat?!?)-it's really important to know yourself and what you need to do! Candice also talked a bit about learning styles and how that translates into studying.
Valentine's Day is coming up, and we have some delicious specials coming up! As usual, we have our Valentine's Day Baskets which include a chocolate vanilla pound cake, chocolate cream cheese muffin, red velvet biscotti, chocolate biscotti, and tea cookies. As a special bonus this year, we are also featuring M.Y. Body Care's Sugar Body Scrub and Body Butter to support a fellow local business (check out their Facebook page here ). And if you are looking for something fun to do, we will also be featuring some Valentine's Day cookie decorating kits!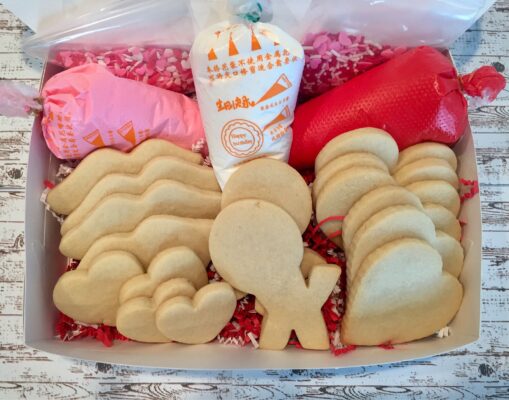 Is Just Bakery something you might be interested in joining? Our information session is coming up: Feb. 16th at 12:00! If you are interested in learning more, email jaclyn@justdane.org and I will get you the information. We will be doing class virtually, kitchen in person. If you don't have access to a laptop we have some available!