Is it just us, or did November fly by?! It feels like I blinked and all of a sudden it's a new month! Here's Garret of JB 57 to fill us in on the last couple of weeks:
November 14th:
A partial week (due to staff illness) in weather driven energy had us all appearing fatigued. Our start of the weeks had smiles and interactive learning "flowing smooth with the food". How we memorize information varies, and with this crew we showed that we meet in the middle well. Catchy tunes and reviews kept me multitasking. I am sure that each in their own way anticipates the time when we prepare food in class. Even though the in class videos and talk was positive, but moving forward, hands on work is even better! ServSafe and Nutrition came to a close with short chapters but surprise quizzes.
November 21st:
Short week with the holidays so homework felt piled on. Some of us caught up and some are still struggling. But overall the class interactions taught us life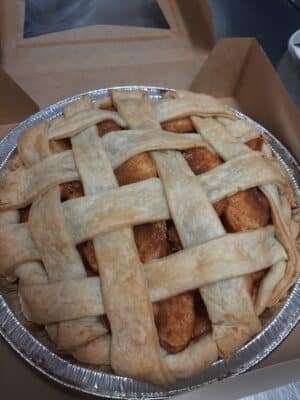 experience. By asking around and seeing the "reasonable answers", the "common sense ain't so common" thought process didn't apply here. The standards and actual knowledge had a large rift in the "hands on work". Being a team player requires us to know what not to do and what to do. Such as constantly washing our hands before and after tasks. It is really about respect to the customer and coworker equally in this.
November 28th:
Three books and one final occupied the schedule for his week, along with the kitchen starting! Things seemed quick in fie days. The terms for Cost seem easy enough, except when applying them to the equations. The ServSafe test felt like I passed, but the feeling was deceiving. The wording of the test should be more direct-some questions seemed to have multiple possibilities for the answer..so close!
Thanks Garrett! You can see the students of JB 57 have been busy! They started the kitchen last week and are in the busy season so they should have plenty to do in there! Clare will have to work hard to stick to the curriculum with so much production need.
Shout out to our JB 56 graduate: William! He passed all of the exams and completed his kitchen time. He is job hunting so if you are looking for a hardworking employee, let us know! Meanwhile he will continue volunteering with us in the kitchen. His final presentation was Orange Ricotta Pound Cake based off our Lemon Ricotta Pound Cake recipe (that will be available to purchase in the new year!). He made his own ricotta cheese, and then used orange zest, orange juice, and some cardamom to really make the orange pop!
A couple highlights:
Tea Cookies are back in action! Up to this point we have been working with Christine's Kitchen and Olbrich Gardens to sell these delicious morsels, but it is time to start offering them directly to you again! Place your order here!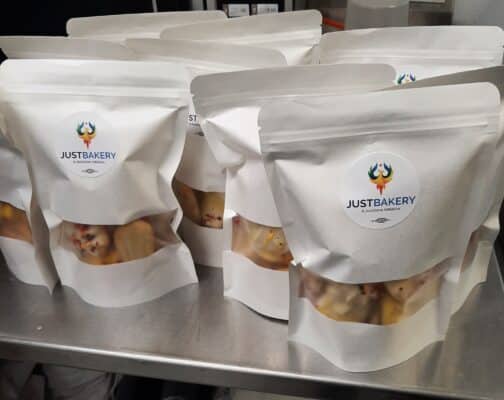 We are partnering with Porchlight Products to do a Holiday Pop-Up sale in the Storefront for Success December 17th from 10:30-1:30. Mark your calendars and find the event on Facebook to keep up with updates.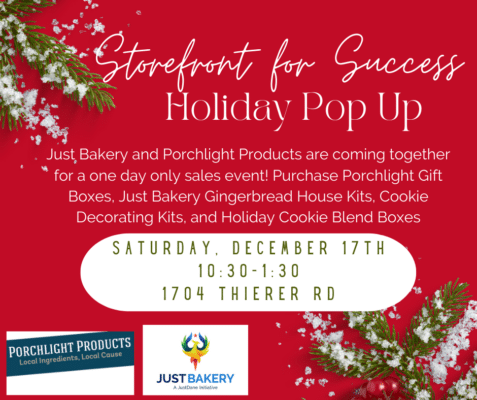 Don't forget that we have some great indoor activities for this cold weather: Cookie Decorating Kits (Winter, Christmas, and Hanukkah) and Gingerbread House kits! Gingerbread houses will be available from December 14th-December 22nd.