Happy Friday everyone! JB 44 is still rocking it out in the kitchen, and JB 45 has figured out how this whole thing works! Our "journalists" this round will be a rotation of Amy and Marlon-Amy will tell you about Week 2 in the Just Bakery program!
"Hello everyone! We hope you had a wonderful week and enjoyed the last bit of the beautiful fall weather. As the season's are changing and we are all preparing for the cold winter months, our Trauma Cohort has teamed up and as we continue to get to know one another through team-building exercises, we are diligently studying Restaurant and Hospitality Management. 
Due to the Covid epidemic, for the safety of everyone, we have been meeting via Zoom for online learning.
We read through and studied Chapters' 5-10 and took quizzes at the end of each chapter. In addition to that, we spent about one to two hours each morning working together on Math; with problems such as Fractions, Decimals, and Percentages.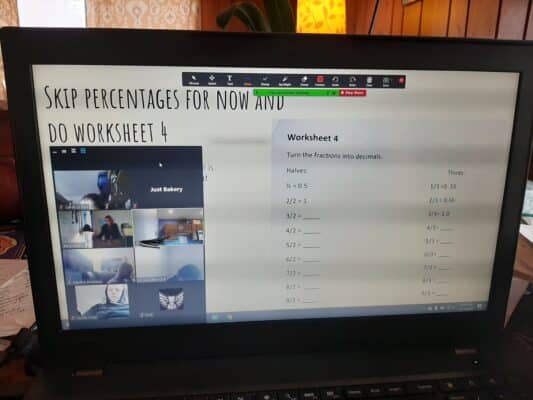 For our Mindful Monday this week, we talked about Self-Care and how to develop a Self-Care Regimen by finding activities that bring us joy, peace, relaxation, and an overall sense of emotional, physical, mental, and spiritual well-being.
On Tuesday, all the students participated in Trauma Group Therapy. This week we mainly focused on how trauma is classified such as whether it is acute, chronic, or complex and that led into the discussion of how a person responds to trauma. Some responses to trauma include Catastrophizing, Black and White Thinking and Self-blaming. Then we ended the group with a brief meditation on "choices".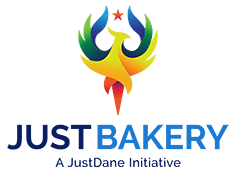 One of our interns, Brandon, gave a one hour presentation on the Power of Language and gave us some very good insight as to the best ways to communicate without offending someone. We learned that what we say to ourselves and to those around us can have a profound impact on how we think and behave.
On Wednesday, we reviewed math and Chapter 7 on Hospitality and Restaurant Management and in the afternoon we each met with a Peer Support Specialist.
We kicked off  our Thursday with an information session from an Advisor with Madison Area Technical College. Jose Luna explained a little bit about the process in applying for a College and the steps required to continue on from the Just Bakery program.  Students in this cohort of the Just Bakery Program can earn 8 college credits toward a Culinary Degree, so some of the students will be prepared to enroll immediately upon completion.
After that, we spent about  an hour and a half working more on Fractions, Decimals, and percentages.
Around 12 pm, we regrouped and read through our completed worksheets on Chapter 8 of the Management with Zack specifically discussing how leaders manage meetings.
At 2pm, we met with Jan, our Trauma Specialist, and we learned how to do magnetic poetry online. This is a good self-care technique to help ease our minds from the stressors of juggling school and life on the outside.
We are all really excited to be part of this program and we hope you continue to check our blog to follow us through to reaching our goals."
And what about Kim and Marlene? They are approaching the end of the program, graduating in a week! Here are some pictures of their kitchen adventures this week!
One last announcement before you go: we are hosting a virtual fundraiser for Just Bakery and Healing House so we can continue offering supports for our participants while we all adapt to the changes the last eight months have brought on. We are teaming up with Short Stack Eatery for drink kits (both alcoholic and non-alcoholic) for you to enjoy while we entertain you! Music by The Lower 5th and Cash Box Kings, spoken word by James Morgan, and our amazing emcee is Brandi Grayson! Click the photo below to learn more and purchase your tickets. Hope to see you there!