Things are moving and grooving in the Just Bakery world!
JB 56 wrapped up their 8th week and passed the last of the tests and presented their final Nutrition presentation. Their last four weeks will be kitchen only and job hunt time.
Our final day at the Hilldale Market was this past Saturday, October 29th. Huge shout-out to the Hilldale Market, it was a great season and we hope to be back next year! To continue getting our products, order online at justdane.org/shop. We are coming into pie season, so place your holiday pie pre-orders today for pick-up or delivery Nov. 23. Orders are needed by November 16th!
We also have some great seasonal specials going on right now: Caramel Pecan Rolls, Pumpkin Nut Bread, Ginger Molasses Cookies, Pumpkin Cheesecake with Gingerbread crust, Cranberry White Chocolate Scones, and Cinnamon Monkeybread Muffins.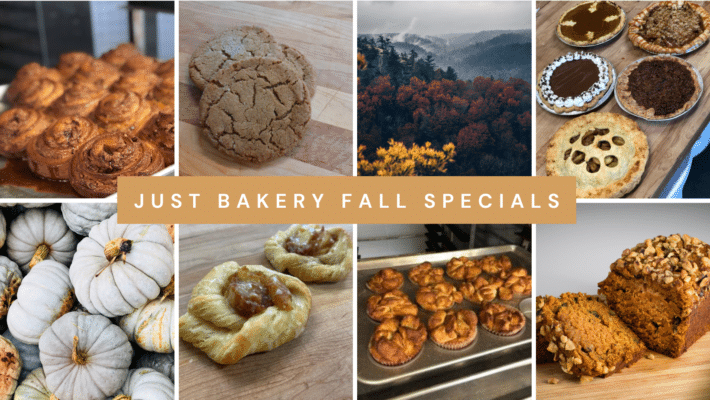 The cold weather has rolled in-need some fun indoor activities? Check out our Cookie Decorating Kits! We have seasonal shapes as well as different holiday shapes. We have full kits (a dozen cookies, frosting, sprinkles= $25) and half kits (6 cookies, frosting, sprinkles =$15). Fun for all ages!!
We are excited to be working with Something Special from Wisconsin and Christine's Kitchen for their Holiday Boxes of Fun! What a great way to support local businesses and get something fun (and tasty) in the process! Orders can be placed here!
JB 57 started on Monday! Final group of the year. Where has 2022 gone?!
Check out the slideshow below to see what fun we've been up to this month!