With Troy being gone due to being home sick, Zack and I have been able to put all our focus and attention on helping our student, Hynetia, pass her classes.  She has certainly been putting in so much effort on her own time with her studying for her tests and always being on top of all of her homework.  She is doing so well even though the days have been so unpredictable and for that she deserves lots of praise!  Here's some words from Hynetia about attending Just Bakery,
"Having to leave my home everyday to come to a warm place that keeps me safe is something that I look forward to.  I enjoy spending time at Just Bakery with my teachers and staff.  I've been struggling with the thought of getting through or passing tests but the thought of not knowing, that has been the hardest part."
At this very moment Hynetia is finishing taking her ServSafe Exam and I can only imagine the nerves of not knowing if she if going to pass or not!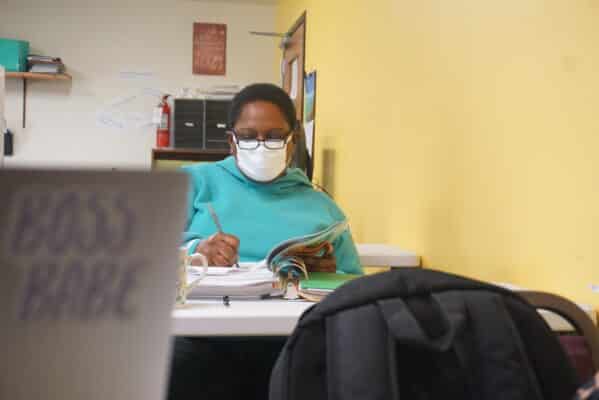 I was lucky enough to get to try our Triple Chocolate with White Chocolate and Andes Mints and they are amazing!!  It is literally like eating mint chocolate chip ice cream but in a cookie.  I meant to take a pic of the cookies but I ate them too fast, so here's a pic from the website!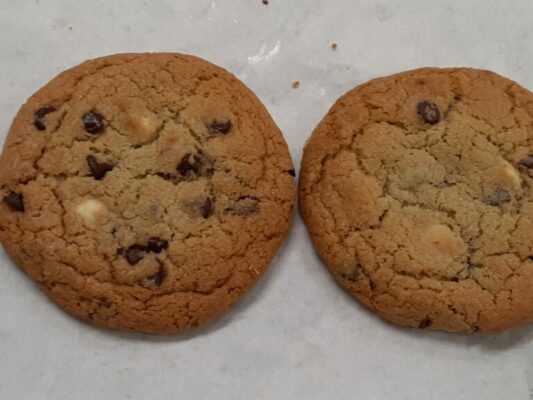 Hope to see you at the Hilldale Farmer's Market this Saturday- we will be selling our goods from 8:00-1:00, and the weather should be beautiful! You can catch us there every week Wednesday and Saturday if you want to purchase items in person, otherwise you can place orders on our website for pick-up or delivery in Dane County for any day of the week (with a minimum of 48 notice). Thank you for your ongoing support of our program!
Our next Information Session for JB Class 55 will be June 14. If you or anyone you know is interested, please email Jaclyn at jaclyn@justdane.org and she will provide you with the information!