We have just finished the first brutal week of Just Bakery.  We got to know each other a little bit and started learning a lotta bit of ServSafe and Supervision.  Those are the first two subjects that we will get through and speaking as the ServSafe instructor Kasey and Ben have been absorbing ALL of the information.
They are both putting in so much effort and have been getting 100 on all of their quizzes.  I KNOW they will do so well when it comes to taking the ServSafe exam and I am so excited to see what the future will hold for them!
This week we are going to get to know Ben: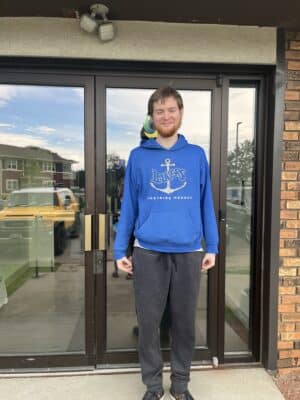 Hi my name is Ben.  I am twenty years old, I grew up in Madison.  The most important people in my life are my mom and friends I have around me.  I come to Just Bakery to follow up on my passion for food and to learn life skills.  The thing that brings me the most joy in life is hanging out with friends no matter the medium; it will always be the most important activity to me.  My goals for the future are to transition to a self sufficient adult and move away, ideally to the Eu. (Europe)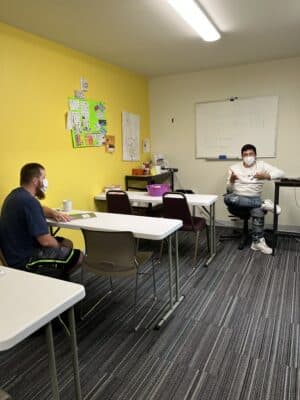 And come see us IRL at the Hilldale Farmers Market:  Come see us and get something delicious at the same time!
You can catch us there Wednesdays and Saturdays 8am to 1pm.  Hope to see you all soon!