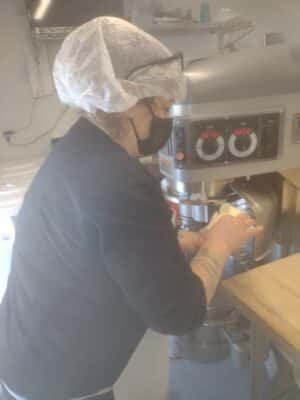 This Week in Just Bakery
Its been a week of Illnesses and Sickness, we did some Zoom and Internet classes, but still made it to school for our kitchen part of the program.  Its been a rough week for us mentally and physically.  The kitchen has been so amazing but that's because I love to cook!  Everyone seems to enjoy being in the kitchen.  We are all learning so much and we are making lots of cookies to fill Valentine's Day orders.  It feels and taste good to eat our cookies that we make while still warm.  Lol ( we love the cookies. )
We had our retest for ServSafe this week and Florenzo passed his test.  We are all so proud of him.  "Good Job Flo."
Our class has gotten so much smaller and we all miss Athena so much.  She was doing the BEST in our class, we are all rooting for her to return when she's ready.
Lots of studying to do this weekend because I missed a lot of homework this week with not feeling well myself.  So I gotta catch up because we have another test next week.
Everyone is back in person again!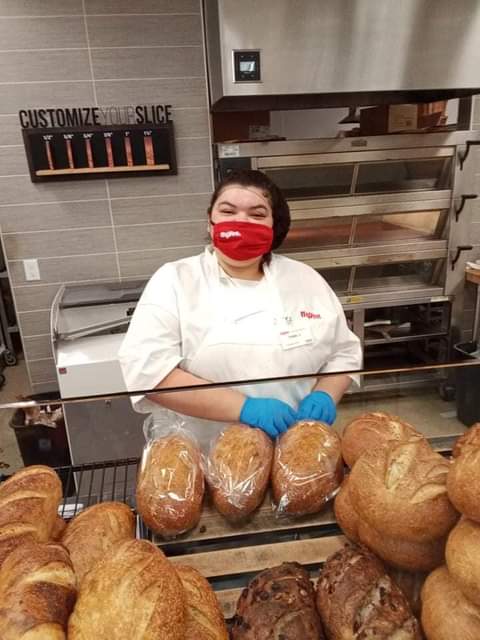 Today We at Just Bakery would like to highlight one of our most recent Success Stories, Tiana who was just from our last Just Bakery Class 51:
What brought you to Just Bakery?
Shanita did- I just had got a apartment and needed something to fill my time.
What aspect was the most impactful for you?
Everybody helping me to make sure I was going to pass, everybody knew how badly I wanted to pass.
How did the things you learned impact your life?
I FOUND SOMETHING I LOVE TO DO I never thought I would find a job I like.
How have things changed for you? (life, employment, living, relationships, etc.)
I'm working as a baker at Hyvee 3 days a week. Thanks to Justin I have all the tools I need to start off -I love my job.
Any words of advice for people who are considering taking the program?
Keep going . keep pushing. The Just Bakery staff are amazing and will help you reach the stars if you wish . I love everybody at just bakery.
Anything else you would like to add:
THANK YOU TO THE WHOLE TEAM FOR SEEING ME THROUGH THIS TIME AND HELPING ME REACH GOALS . ITS NOTHING I CAN'T DO WITHOUT Y'ALL!
We are So Happy to see Tiana's growth in such a short period of time!  You are an important part of our Just Bakery family!
And Here is another Highlight, have you tried our Cheesecake Bars!