This week was JB 43's second week in the kitchen and the youth cohort's second week total! We'll start with Bee and JB 43, and then we'll check in with Zack and Justin, our youth cohort instructors, on what they have been up to over there!
Bee:
"This week has zipped by as we get ever closer to our final tests and Nutrition presentation. We did some critical taste-testing in the kitchen and used the creaming method to make shortbread for the base of one of this week's specials: strawberry rhubarb crisp (It smelled *Amazing!*)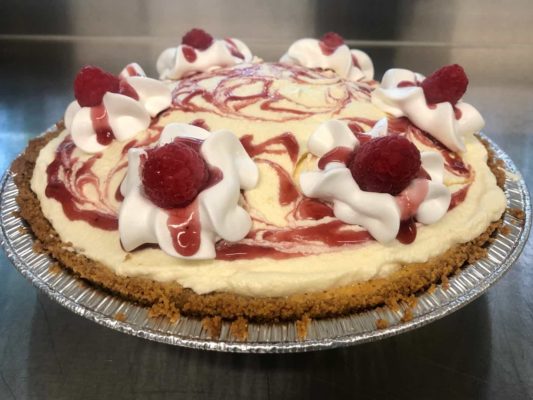 We shared knowledge and some laughs during ServSafe jeopardy and learned some tools for recognizing our needs and desires in relationships with our friends from ANESIS. We ended the week with making Job Aids to train our brains for review, and activities in preparation for our Mock Interviews."
JB 43 is approaching the end of the classroom time- they have their ServSafe test next Friday and then the following week they will have their Nutrition test and finish up the classroom with their Nutrition presentations. It calms down on the homework side, but the stress levels stay up as they prepare for the finals!
As you (probably) know, we do a Just Bakery youth group every summer that allows high school students to gain some certificates and experience to find better jobs. They study ServSafe with Zack, they get their kitchen time with Justin, and they work with our peer specialists and our youth programming coordinator to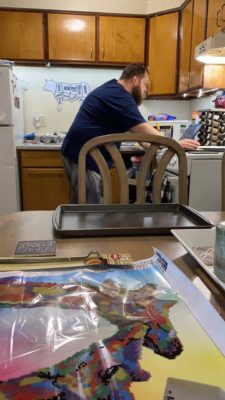 help navigate through the program and life! I checked in with these guys this week to update you on how the youth program is going (and a huge shout out to all the donations that made this entirely virtual session take place!!!)
Zack:
"Well it's been a wild first 2 weeks in the youth online classroom. We spent the first week getting to know each other doing ice breakers. We used a bunch of small virtual games, such as joke boat where they battle off writing jokes, role models where they pick the role they feel each person fits, and their favorite was PUSH THE BUTTON where people are trying to discover who the alien on the ship is and then push the button to get them off the ship. All in all, the first week of the youth cohort went well and transitioned right into the second week of mostly school work with a little fun thrown in. We have learned everything about pathogens and basic personal hygiene from our ServSafe books. Friendly reminder: "WASH YOUR HANDS DON'T TOUCH YOUR FACE!"
Justin has been busy teaching them the baking skills! They started with the creaming method as well as discussions on the different types of fats and their roles and uses in baking. So far they have made brownies and cookies and are working on their sourdough starters!
Thank you for continuing to support our program! Make sure to follow us on Facebook for the most up to date information on our specials and upcoming programs.