"Hello Just Bakery Fanatics!
I'm excited to let you know that we've finally made it through Management and have started ServSafe and Nutrition. All I can really say is after reading chapter 1-2 of ServSafe, I just want you guys to know, Don't eat food over 10 hours old.. no matter how good it was the night before! There is over 1 billion bacteria buddies invading that pizza slice.
Put it down!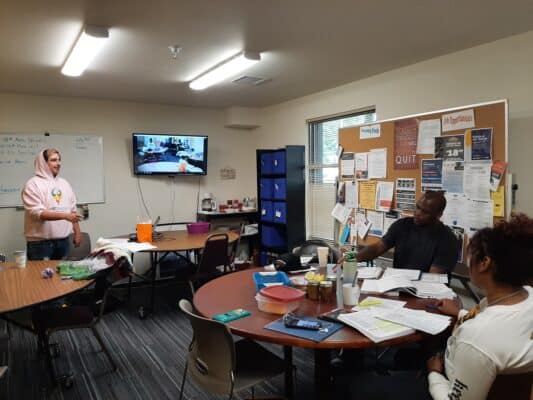 My favorite part of Management was learning that a lot of managers don't follow proper protocol. Personally, I have left a couple jobs due to managers having messy establishments. Reading Management and Hospitality has given me so much insight. I appreciate Zack's examples and explanations; he has made learning this chapter FUN. Zack's tone and consideration with us is strong.. his method of teaching has helped my ADHD brain focus on the task and lesson in front of me.
Our other teacher Jaclyn has been very considerate of everyone and everything, making sure we have all the tools we need to succeed, her continuous positivity has drawn me back to the classroom every morning!
We have also been learning about our TRAUMA. Jan (being the great instructor she is) has been explaining to us different forms of trauma such as acute trauma, complex trauma, and the popular chronic trauma. Learning about the ACE test and how we all have gone through something, gives me the thought that maybe the root of the problem is right in our face! And we need to stand up and take action and care for our communities!
I'm excited to learn more about trauma so me as a person, can learn to properly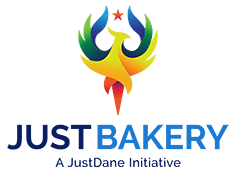 cope and be whole.
Next exciting thing is Justin will be teaching us how to bake all type of delicious delights! I will finally learn how to bake. Because, honestly, all I've ever made was a tres leches on my birthday.
Another group I'd like to thank is Anesis with beautiful spirited Kianna ,Clifton and his caring nature and Nate the mysterious nice guy.
Thank you guys for introducing us to trauma group as well. Thank you Iris for teaching us that yoga isn't just that image of a levitating Buddha saying "ooummmmmmm" You have taught us how to breathe properly! So I will never forget to breathe with my stomach, not my chest! Last but not least I thank Candice for truly caring about the work she does, she has made me feel more comfortable with coming to just bakery 🙂
Altogether I appreciate everyone and your work to help all of us succeed! I cannot wait to graduate the program! Until next blog!"
Thank you to Cordillia for the blog this week! JB 49 has one more intense week of classroom only before they enter the blessed kitchen and get their hands in the dough! So make sure you are getting orders in so the students have items to bake-you can order here for pre-order. For this weekend, make sure you swing into the Storefront for Success and visit Troy for some of our tasty treats.
Looking for something fun to do with the family this summer? Sad Madison doesn't have a drive in movie theatre? Well, let me give you some good news! JustDane is hosting a Drive In Movie Night at the Mallards stadium August 28th. Tickets include a meal, 2 drink tickets, and a treat from JB! Join us for a mystery movie-I can tell you it is about a superhero and is animated 😉😉 Buy tickets here!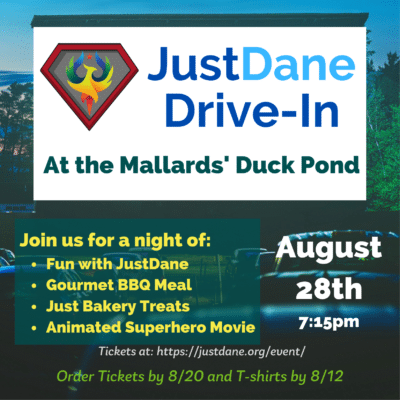 Thank you for your continued support of our program. Hope to see you soon!