Checking In
JB 49 has made it through another week! They are approaching the end of their management books (meaning there is a test coming in) and started their second book: ServSafe. So let's get to know the newest students:
Brianna:
I am a 27 year old mother of two young girls who keep me grounded and motivated. Just like a lot of people, I struggle with the thought of not succeeding,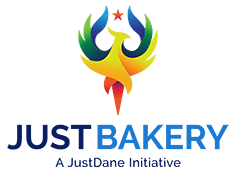 so I like to find new trainings and classes to take. So far, I've completed a coding class, real-estate course, special education assistants training, with a few more job ready courses. Having a strong support system is very important to me. I come from a huge family- on both my mother's and father's side had six boys and six girls, if you could just imagine the number of supportive cousins I have. The majority of my family lives in Racine, WI which gives me a reason to travel back and visit my hometown. The family I am building myself is my motivation to keep going-my girls keep my heart full of joy.
Praviona: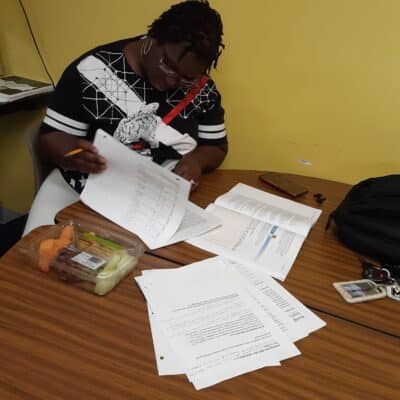 Hi, my name is Praviona and I'm a mother of five: two boys and three girls. I'm 37 years of age. I enrolled in Just Bakery to try something new so I can be able to teach my girls how to bake so they can teach their kids someday. My plan is to finish school-once I'm done with Just Bakery, I want to learn how to cook different foods. I love watching cooking shows and I would love to have my own food truck someday.
Daniel:
Hi, my name is Daniel. I'm from Milwaukee. I have three kids: Shyanne is 8,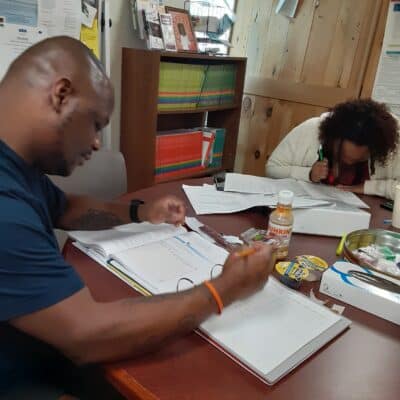 Stephen is 7, and my youngest son is Kayden and his is 3. I also have two older brothers, Calvin and Dwight-we don't talk very much, but I enjoy being around them. The thing that motivated me to come to Just Bakery is that I enjoy being around new people and I love food. I've been cooking most of my life, so this a passion for me. My joys are cooking for my family and seeing the smiles on their faces when they eat my food. My struggles are hanging around the wrong people and not knowing when to stay away. I see myself being a chef or owning my own business. 
Cordillia:
Cordillia will give her intro next week when she takes over the blog!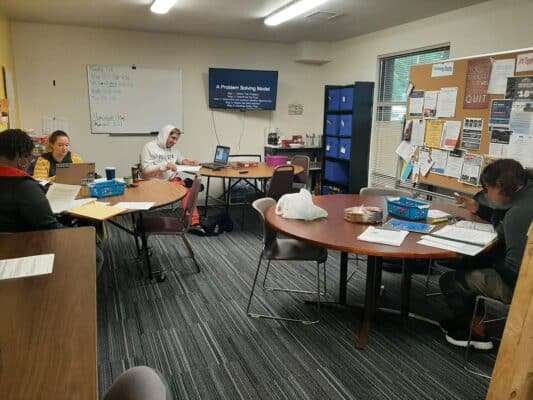 As always, thank you for your continued support of our program-we couldn't do it without the community standing behind us and buying our goods! Keep your eyes peeled for next months specials: Jalapeno Popper Rolls and Sourdough Foccacia. Remember to stop in the Storefront for Success (1704 Thierer Rd) on Saturdays to buy some goodies. It is open 9:00-2:00! Check out our products here.