This week you get to hear from both of the Just Bakery worlds! We will start out with a peek at what our JB 43 bakers been doing in the kitchen this week and then we'll finish it off with an intro and summary from Marlene in JB 44 about how the first week of classroom has been!
Kitchen Updates with Bee:
"Lots of great smells in the kitchen this week! 🙂
From the sweet aroma of pineapple-y keto carrot cupcakes that sent us to the tropics, to the cocoa-y richness of chocolate & peanut butter silk pies that had our mouths watering, it has been a rich week for the senses in the Just Bakery kitchen!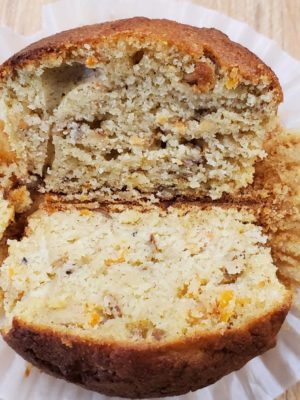 Our instructor Sonja has a passion for always keeping the customers' tastes in mind and developing a lot of exciting ideas for weekly specials. It is nice to learn what it takes to customize a recipe and create something new and delicious from basic [and sometimes even kinda fancy] ingredients. This really widens the diversity of our classroom recipes and is an important part of keeping our Just Bakery customers happy.
For the second week, we were really getting in the groove of the straight dough method and beginning to truly understand the patience and finesse that goes into yeast doughs (and also the muscle to roll them out!) Rolling and folding the buttery Danish dough went a lot easier this week and it was almost like we'd done something like it before 😉 (last week with croissant dough!)
Warm notes of yeast, flour, and garlic filled the air from freshly baked cheesy rolls that got everyone in a cheery mood while we added bread to our repertoire. To make them, we got to try our hands at the roll maker which really helped to make forming commercial-sized batches of dinner rolls a breeze. We also got to learn to make a Just Bakery favorite: Multigrain bread! 🙂
Everyone enjoyed making yummy keto brownies with cheesecake swirls that were sold out before we knew it!
Quick shout-out to our keto community:  Thank you for fanning the flame of creativity and aiding to teach us new-age production skills that we can bring to our portfolios! Those will surely come in handy as we move into the next phase of our baking careers 🙂
And a  shout-out to all our Just Bakery customers: Thank you for coming back week after week to try out all the goodies we have conjured up in the kitchen. You are our inspiration and the reason we put so much hard work into what we do. The Just Bakery program and its students couldn't make any of this happen without you! Talk to ya next week :)"
Sonja and the students always have new ideas cooking so make sure you are checking back for our specials each week! You can see our ordering page here! It will be back up and accepting next weeks orders Sunday!
Now here is Marlene from JB 44 to tell you about her first week in the program and a bit about herself:
"Hello my name is Miss Marlene. I enrolled in the Just Bakery program to learn more about the culinary professions and its importance. The Just Bakery program is part of JustDane (formerly Madison Urban Ministry) and it provides educational resources in the culinary trades to help an individual whom would like to study a culinary trade and use that knowledge in real world applications. Another way a person whom completes this program can apply their knowledge of what they learned is to write a blog -which can be considered an educational and informative discussion -which pertains to the many aspects of the culinary profession. While participating in the program I have learned about the interactive software called zoom -which allows people to communicate online -via visually seeing one another and hearing the instructor lectures about the important topics which are discussed in the program.
The last five days we studied nutrition. The course highlighted the restaurant industry and the role food service professionals can play in promoting good health. From my understanding, most individuals whom are involved with restaurants and food service should have some kind of background in nutrition as a science.  Chapter #1 introduced the student to the market for nutritious food. The chapter highlighted these important aspects of nutrition: healthy menu options, nutrition as a discipline and science, and it 's importance. It also discussed the current opportunities for food services professionals, either in education or with hands on application  working in a restaurant. The chapter ended with a wide variety of nutritional information.
Chapter #2 illustrated key nutritional concepts –such as the nutritional value of food and the six basic nutrients, the density of nutrition, and the effects of alcohol on the body. It also talked about how the human taste buds and the human olfactory system and the human brain all help people appreciate the smell and the taste of food. Chapter #2 went into detail about the important of proper digestion, proper food absorption, and the transportation of these nutrients in the human body. The last concept of chapter 2. illustrated the body mass index and how it can be used to prevent obesity.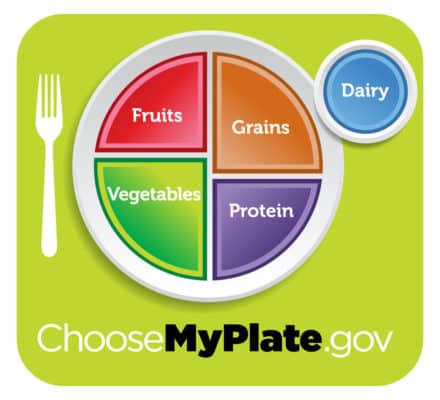 Chapter #3 dealt with understanding nutritious standards and guidelines. -such as a healthy diet, dietary reference intake, or numerical portion size of what foods a persons should consume. It illustrates the dietary guidelines for Americans –which can be related to the recommended daily allowances. The chapter highlighted the United States Department of Agriculture MyPlate program, which is geared towards healthy eating and portion control. Chapter #3 ended with food labeling which is a concept that food manufacturers employ by law to allow the consumer to know what they are purchasing.
The fourth chapter dealt with the 4 energy nutrients: carbs, protein and lipids. Here are two important reasons for the consumption of carbs. They are the basic building blocks of the human body and they have a positive effect upon human health by providing energy. The next nutrient was protein. The text illustrated the beneficial aspects of a protein rich diet and it compared and contrasted the the effect of proteins have upon food allergies. The last part of the chapter #4 dealt with lipids –which are triglycerides, cholesterol, and phospholipids which add to a healthy blood and body.
Now I will describe the second half of the first week lessons .The other part of the  lessons  dealt with keeping food safe in the kitchen and handling food spoilage. In summary the ServSafe course chapter #1 -chapter # 3 discussed these subjects keeping food safe, food borne illnesses how food borne illness occurs the food safety responsibility of a manager whom works in the culinary industry, and how the individuals whom work in the culinary industry understand how these microorganism affect the food that people eat. Here is a list of these pathogens: bacterias, viruses,  parasites, and fungi .Chapter #3 dealt with mainly with prevention of food contamination food allergies and food borne illnesses, it illustrated what physical and or chemical contamination is and how it can be prevented. It illustrated the contamination of food and food allergies people should watch for.
This  blog was about the program just bakery, why I enrolled, and what the program has to offer to me as a participant. Here a little information about me: I spent the majority of my life living in Madison Wisconsin and I am interested in the culinary trades."
Thanks Marlene! And thank you to all you JB supporters out there-we couldn't do it without you!